Buy Gee, Rachel Atherton or Marc Beaumont's frames in Wheels For Life Fundraiser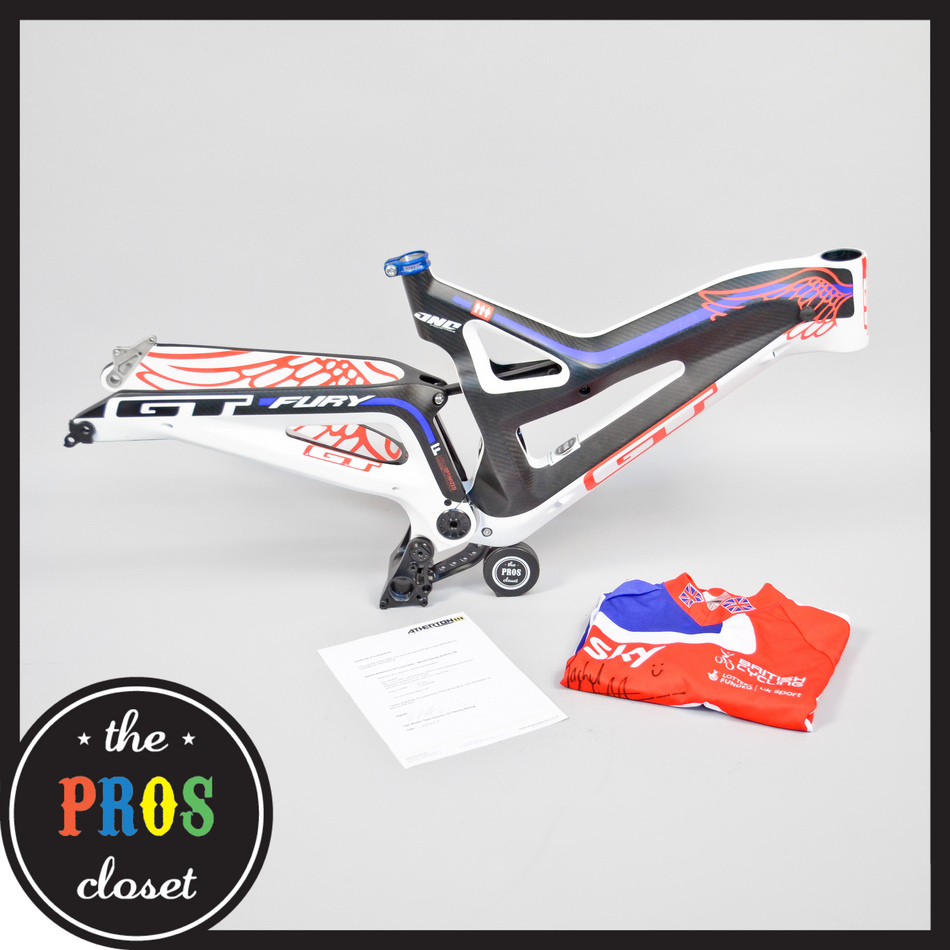 Think it would be cool to own the actual frames raced by world cup legends Gee and Rachel Atherton and their team mate Marc Beaumont? Well, you still have just over a day left to bid on the frames and better yet – 100% of the proceeds will go to the Wheels for Life charity! Wheels for Life, the charity championed by Hans and Carmen Rey, is a non-profit charity that is all about changing people's lives in impoverished parts of the world through the donation of bicycles to provide much needed transportation.  Many of the worthy recipients have no access to public transportation so a bicycle can mean the ability to get to work or school, and positively change someone's life.
In the latest series of Wheels for Life auctions, Gee Atherton, Rachel Atherton, and Marc Beaumont are all donating the custom GT Fury Carbon frames they raced on for the 2012 World Championship in Leogang, Austria. The frames all sport a custom paint job created specifically for the World Championship and will include autographed memorabilia from the associated rider. Frames were only used for a few days do not include the rear shock – probably because the shocks they were using were prototypes that can't be sold. This could be your chance to own a piece of mountain bike history, and help out a great cause in the process.