New 29er and Carbon Trail, XC Mountain Bikes Coming from Santa Cruz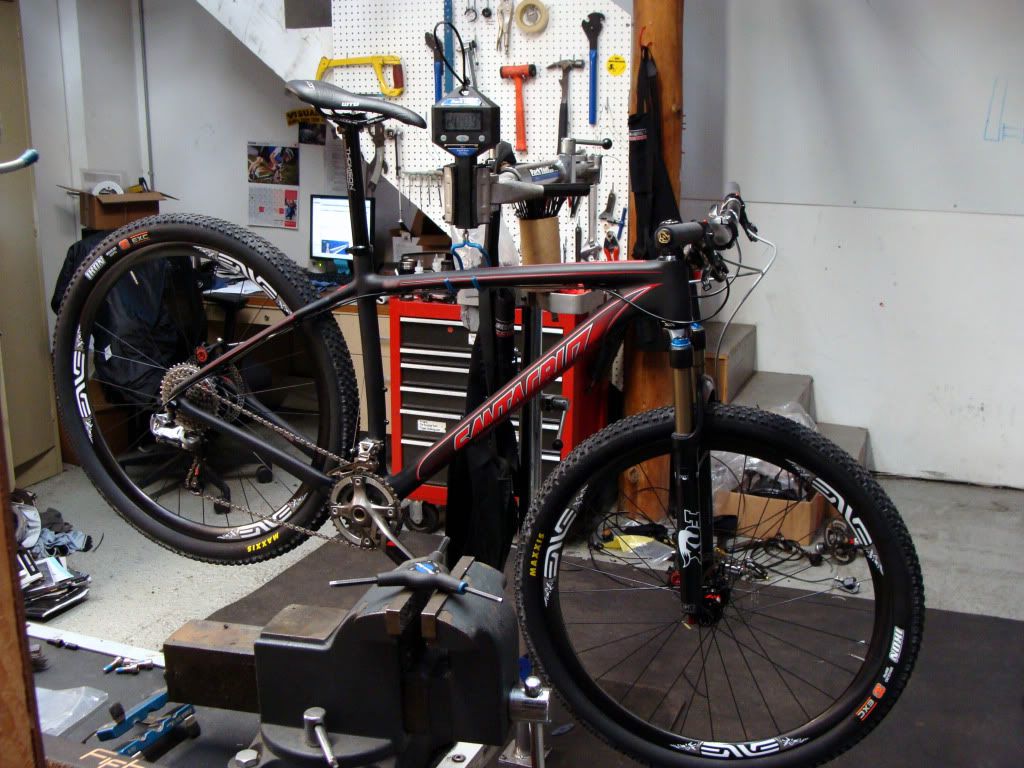 You know that little pre-holiday sneak peed peek at the forthcoming Santa Cruz carbon fiber hardtail 29er?  Well, apparently that's not the only new trick up their sleeves.
We just got invited to a little camping trip where we're told we'll be riding some new bikes from Santa Cruz, some with big wheels, some with small wheels, some carbon, some alloy. All are XC and Trail oriented, and other than the hardtail you're looking at above, they'll be fully suspended.
Given that there's already a Tallboy in their line up, our guess is the "Trail" bike will be the carbon one and get 26″ wheels and be based on the recent single-pivot Butcher or Nickel (info here, video here, actual weights here), and the alloy will be a "budget" 29er XC rig based on the Tallboy, but that's pure speculation. Seriously, they ain't spillin' no beans on these things until mid-to-late-ish March. Now, how to get a wireless signal in the Utah desert…