New Look For Team Sky At Tour of Britain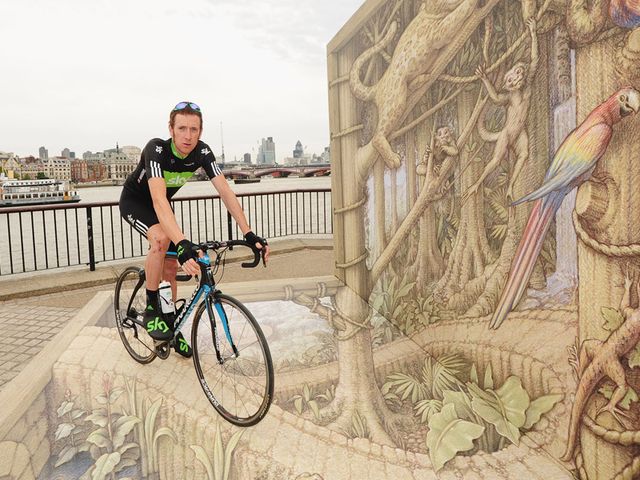 When the Tour of Britain gets underway this Saturday, the UK based Team Sky will line up with a slightly different look than previous races. Instead of its traditional black-and-blue getup, Sky will be sporting kits with green accents, raising awareness for their title sponsor's "Sky Rainforest Rescue" initiative. In fact, the team will be using "Sky Rainforest Rescue" branded jerseys, glasses, helmets, water bottles, saddles and bikes for the duration of the tour. Sky's traditional black-and-blue theme will return for the remainder of the races this season, but the team is making a big push during the Tour of Britain.The team has even gone all in with a website redesign to line up with their "green" initiative in the coming week.
All the money raised through the program will go to the World Wildlife Fund (WWF) to tackle deforestation in Brazil. Sky Rainforest Rescue allows you to sponsor an acre of rainforest or adopt a jaguar for a £3 donation, and you can save 1000 trees with a donation of £20. Donations can be made online here.